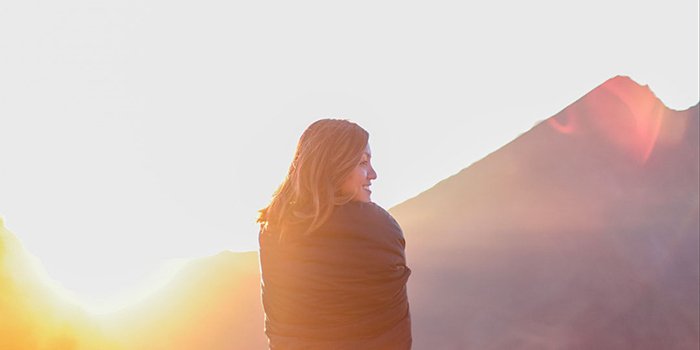 1. WHAT IS MY FERS ANNUITY?
Your FERS Annuity is, in short, the pension you receive from the Federal Employee Retirement System. After you retire, you'll receive monthly annuity payments from the government for the rest of your life.
---
2. HOW DO I COMPUTE MY FERS ANNUITY?
The first step is to determine your current "High-3": the highest average basic pay you've earned during any three consecutive years of employment. Generally, a federal employee's high-3 salary is the amount they've earned in their three most recent years of work.
Multiply your high-3 average annual income by your total creditable years of service; then multiply that by 1%.
Let's say you've been employed by the government for 30 years, and your high-3 average is $85,000. That would make your FERS annuity $25,500 per year, or $2,125 per month.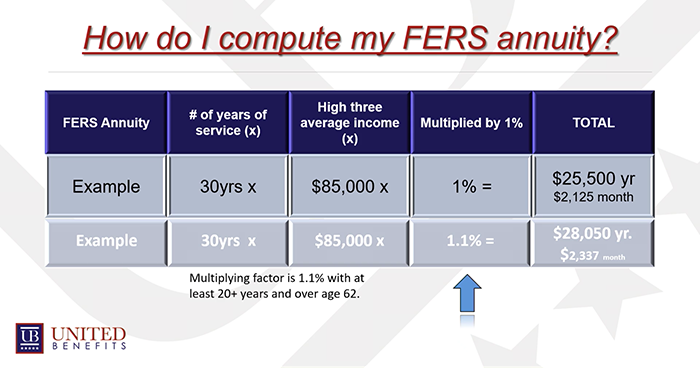 Now, if you have at least twenty years of service and you retire after age 62, your annuity will get an extra bonus.
Instead of multiplying your years of service and high-3 by 1%, you'll multiply them by 1.1%. That means, per our previous example, you would receive $28,050 per year instead of $25,500 (that's $2,337 per month instead of $2,125).
---
ARE YOU CONFIDENT IN YOUR POST-RETIREMENT INCOME?
United Benefits has assisted thousands of federal employees on several impactful topics. We can help you, too. Ask us anything!
Click here to request a consultation and talk one-on-one with a representative about the options available to you.
---